'Thanks for a lovely day today at the Fairy and Unicorn workshop. Katie had a wonderful time! Look forward to seeing the photos.xx,

30th August 2018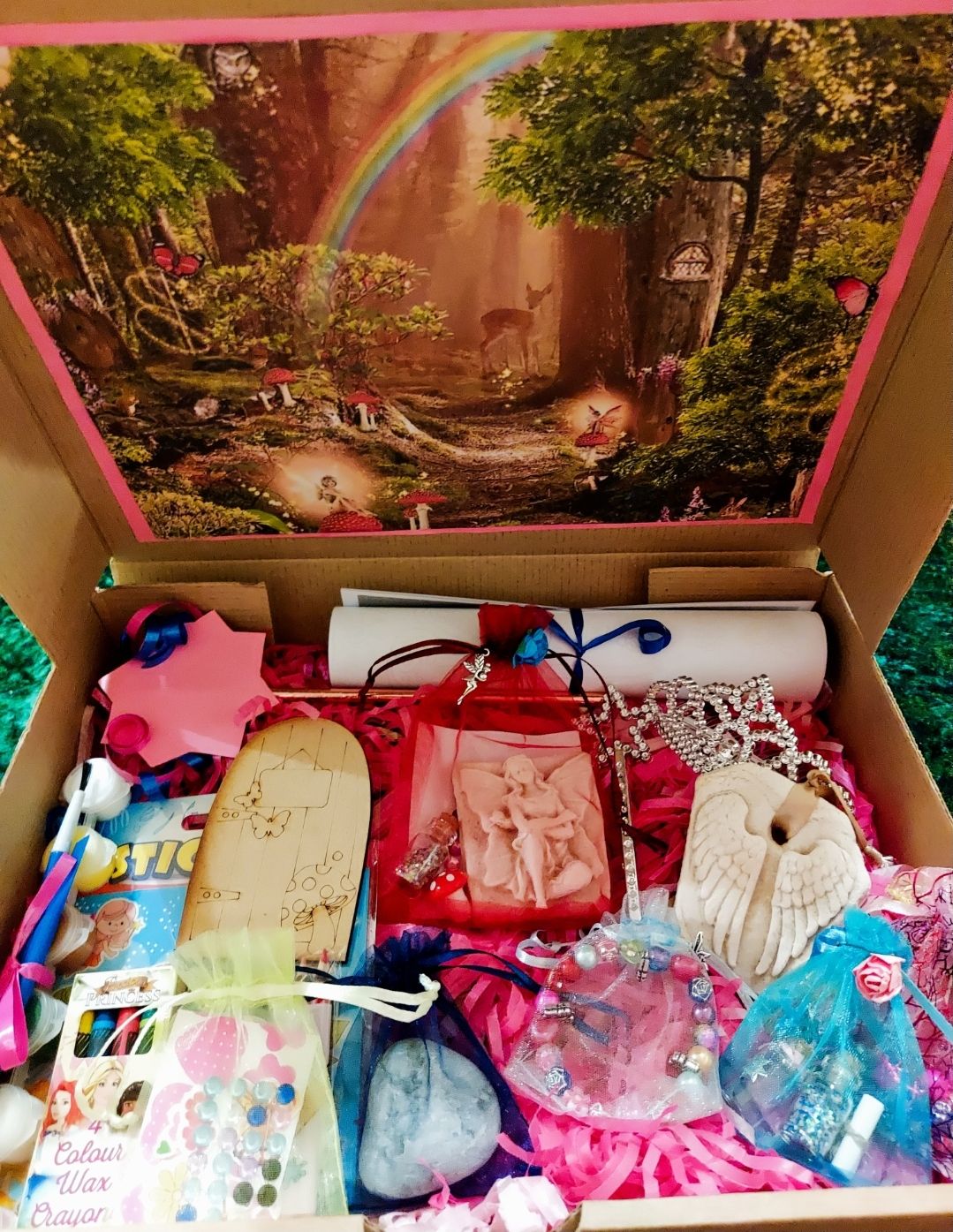 MAGICAL FAIRY ANNABELL
ACTIVITY PACK
A wonderful Magical Fairy Activity pack for children from Fairy Annabell. Enter Magic Annabells Fairyland which includes lots of creactive activities for children. Children can also receive a certificate from Fairy Annabell in the fairy post. Decorate Fairy Annabell and her Fairy Wing Charm. Make a wish in the Fairy Wish Jar with the Fairy Dust. Make a magical charm bracelet and decorate a Fairy Wand, Fairy Door and magical Fairy Stone. Fairy Activity Pack Includes fairy colouring posters, Fairy Crown & Wand and Annabells magical Poem.
Suitable for ages 3 + (Pack also includes paints, crayons, colouring pencils ,glue, paintbrush, gluestick, glitter and gems) £12.99 plus postage. To purchase please visit store page.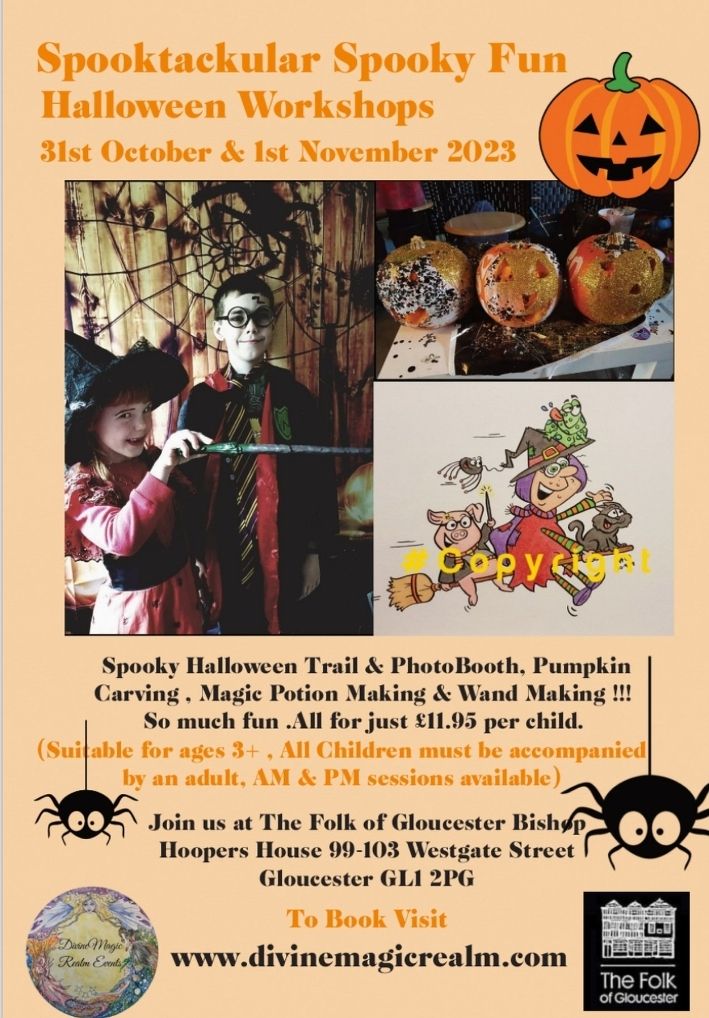 Autumn Halloween Fun Workshops at The Folk of Gloucester 31st October & 1st November 2023
Come Join us at The Folk of Gloucester for Halloween Spooky Fun. There will be lots of fun Halloween craft activities including our special Pumpkin Patch to choose your own pumpkin to carve plus a Halloween Craft Activitiy Pack.
Enjoy spooky dress up in our Halloween photo booth which includes a emailed spooky photo of your little one.
Take a spooky journey through the Halloween Trail inthe building and court garden. with a fun activity trail .
All for just £11.95 per child. We have morning and afternoon sessions available
10 - 1pm & 2 - 5pm
31st October & 1st November 2023
Limited spaces so early booking advisable
Tickets on sale now
www.divinemagicrealm.com
Enjoy refreshments at the secret garden cafe at the Folk of Gloucester.
(Please note all children must be accompanied by an adult. Suitable for ages 3+ . Also due to the time of year it is advised to bring waterproofs, outdoor footwear & warm clothes as part of the trail is outdoors. Craft Activities take place inside the building .)
The Folk of Gloucester Bishop Hoopers House 99-103 Westgate Street Gloucester GL1 2PG